If this is your first time registering, you will receive an email from eDreams ODIGEO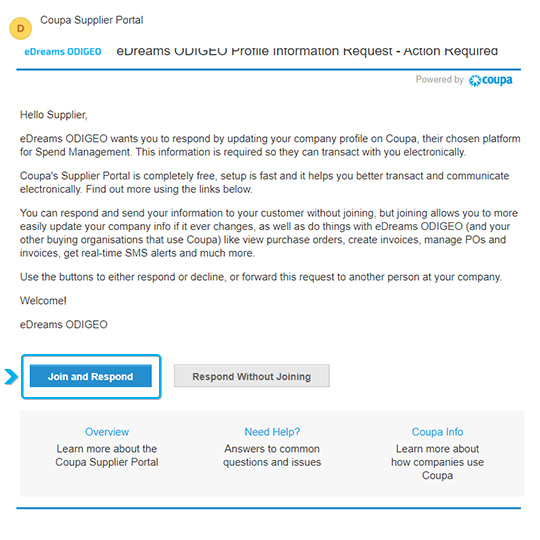 Click on the  JOIN and RESPOND button of the email to begin the registration process. You can also forward this invitation to someone by submitting the button ´FORWARD THIS INVITATION´ button at the next step once you click on the join & respond button.
To begin the registration you will be prompted to create a password.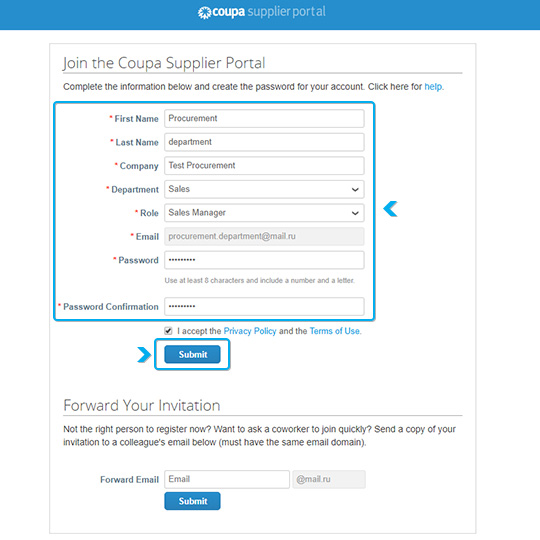 Read and review the Privacy Policy and Terms of Use
If you agree and accept these terms, click on the box
Next click on the I'm not a robot box.
Click Submit
If you get a notice for 2-factor authentication, click No.
First Name
Last Name
Company
Department: choose from drop down menu
Role: it should come out automatically once you choose your department
Pasword: Create your password
Password confirmation: Confirm the same password
Tick on: I accept the Privacy policy and Terms of Use
Click on: Submit
Note: In case you want to forward your invitation to someone then add the email address at the bottom part of the windows and Submit.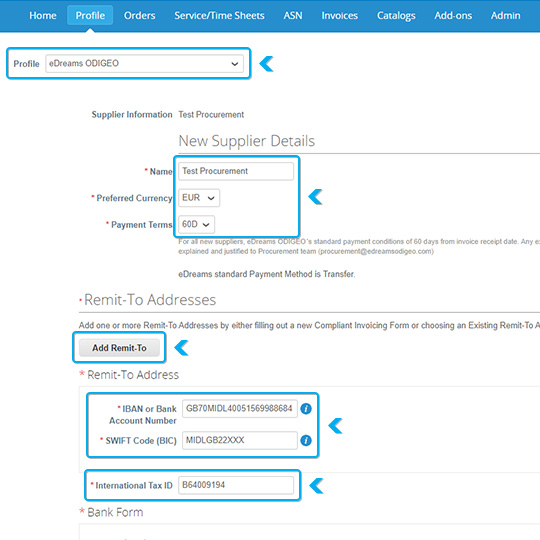 Once you click on SUBMIT button, coupa will take you to the next page where you will need to add your company information such as bank details, payment method(note that our standard payment method is 60 days ONLY),Currency etc
Profile-make sure you chose eDreams ODIGEO from the drop down menu
Name: Your company legal name
Preferred Currency: chose the relevant currency from drop down menu
Payment terms: 60 D
International Tax ID: Add your TAX ID number
In order to add your bank details click on Add Remit-To button and will appear a small windows where you need to click on CANCEL button.
You will have new fields will appear and you need to add you IBAN or Bank Account number and SWIFT Code (BIC) as indicated in the screenshot
Bank Form: Attach your bank statement where our company can see your bank details clearly
Primary Contact (Only One can exist). We need a contact person details here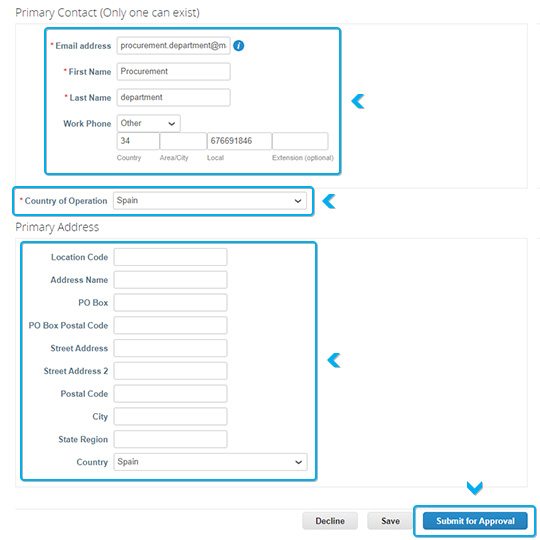 Email address: Your email address (company email address)
First name:Your first name
Last name:your last name
Work Phone: In case not US, chose Other and then add your contact number
Country of Operation: Choose your country from drop down menu
And then fill your Primary address accordingly
Once you fill all the information click on Submit for Approval button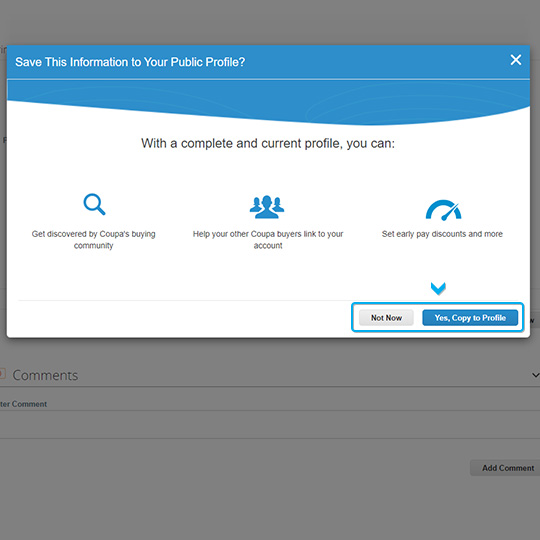 Once you submit for Approval you will have the below windows appear where you can chose either NOT NOW if you don´t want your company information copied for the another vendor or Yes, Copy to Profile if you want copy your company information for the other vendors
The account registered-confirmation email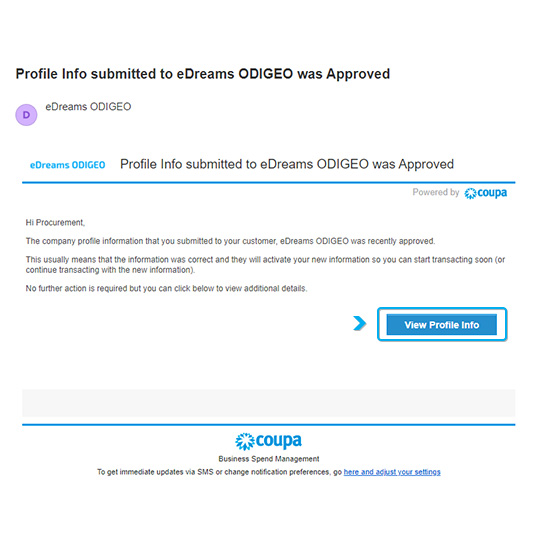 Once you submit your information for approval, eDreams ODIGEO team will check and approve it internally. After they approve it you will receive the below email notification and you can access to your CSP portal by clicking on View Profile info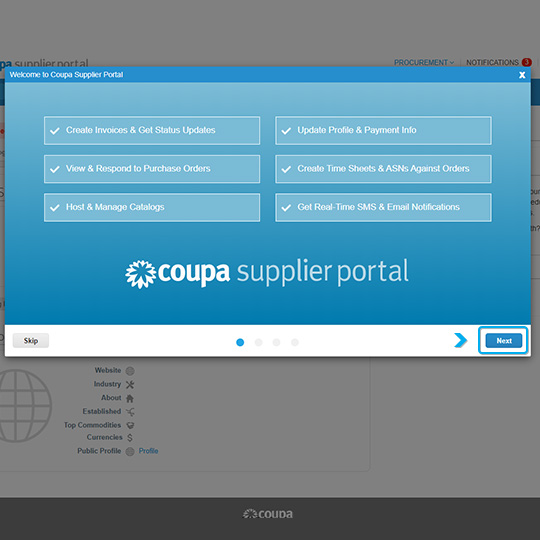 Go to your Home page and you will have below windows welcome CSP informations and you can read all relevant information by sections or just click on NEXT button 3 time and then button DONE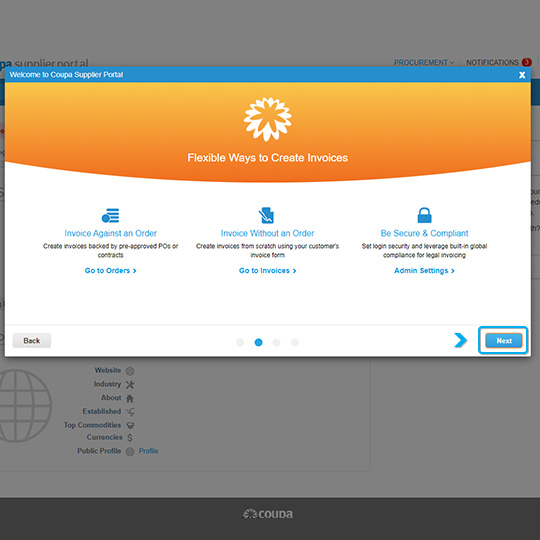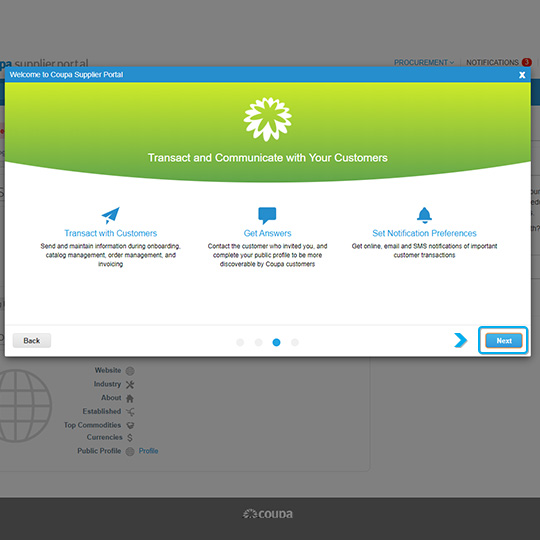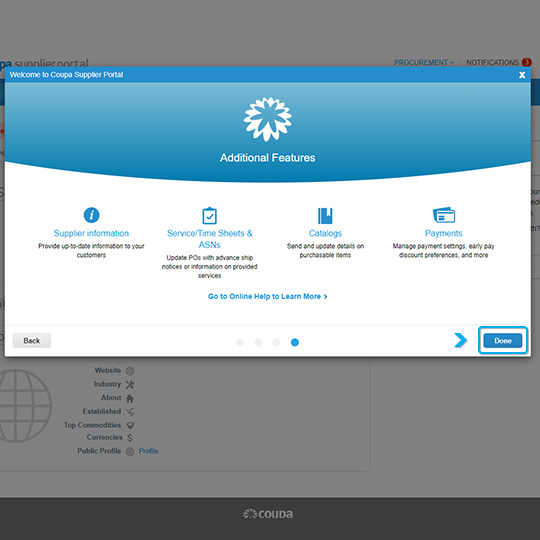 Improve your account/profile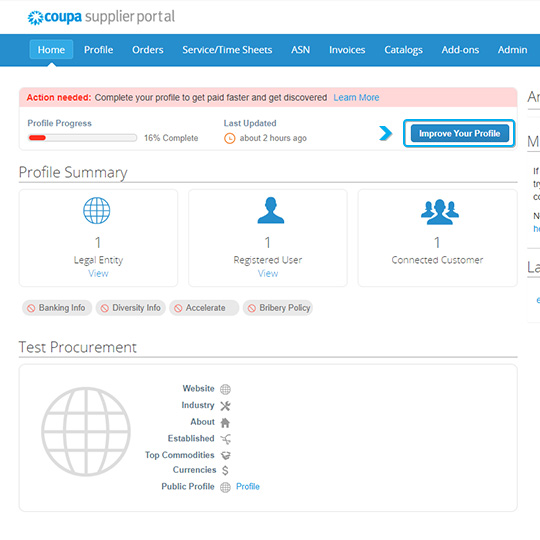 Once you've created an account you can log in and complete you account by clicking on IMPROVE YOUR PROFILE button